The Heinrich Böll Stiftung has been working in Pakistan from 1994 to 2019 with an office in Lahore, which was shifted to Islamabad in 2012. The main areas of work during this time were Ecology, Democratization as well as Peace and Security Policies. Since 2015 the programme concentrated mainly on Resource Equity, Energy and Climate Change as well as Gender democracy.
After 25 years of successful work with project partners in Pakistan, the office Islamabad has been closed with effect to 31st March 2019 due to ongoing problems with the registration process. This page presents some of the results of the work in the past years. There are a number of publications, articles and reports about events conducted by Heinrich Böll Stiftung and its partner organisations covering the time from 2009 to 2019.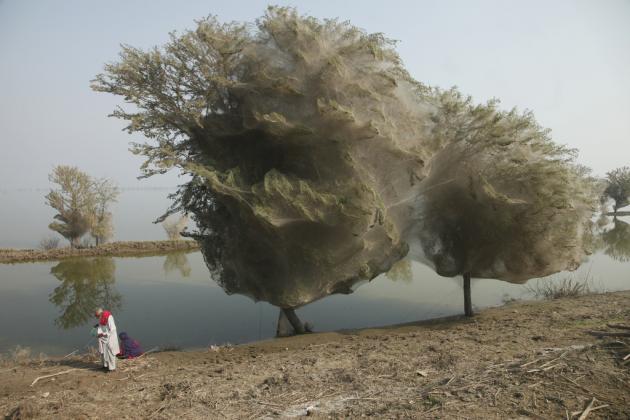 Ecology and sustainable development are central areas for securing the future of humanity. The race for access to and control of scarce fossil resources, strategically important metals, land and water causes environmental degradation and human rights violations. We strive towards an equitable use of natural resources. We also are deeply committed to ensuring that those who contributed most to the global climate crisis will have to do most to solve it and that those hardest hit by climate change will be protected – both from climate change as well as from false climate solutions. To protect our natural resources and the climate we advocate for a phase out of traditional means of power generation and a phase in of renewable energy solutions. Climate Justice and an approach towards equitable use of natural resources require fundamental changes in our economic system, cultural beliefs and power structures. We want to highlight these challenges and seek participatory sustainable solutions towards the promotion of a rights based approach to energy, climate justice and resource politics.
Security & Dialogue & Youth
Security issues determine the political realities of Pakistan to a large extent. Therefore, we addressed this issue with a number of events and publications on regional and internal level with a special focus on the relationship between Pakistan and Afghanistan and the fight against terrorism. This involved also a number of dialogue programs. Young people constitute a large proportion of the population in Pakistan but they have only limited opportunities to participate in political decision making. We promoted programs for the implementation of youth policies in different provinces and worked closely with youth groups in universities. This section contains articles and publications on those topics as well as on other developments in Pakistan, like elections and the floods of 2014.
2014: Conference on political and economic impacts of the flood and on current needs and challenges